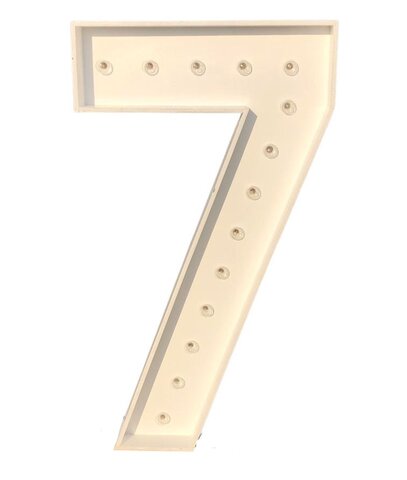 #7 Marquee Number with Lights-4FT
Introducing our stunning 4FT Marquee Number with Lights! This eye-catching piece is perfect for adding a touch of glamour and sophistication to any event or space. Crafted from high-quality materials, this marquee number is designed to last and features energy-efficient LED lights that emit a warm and inviting glow.
Whether you're celebrating a milestone birthday, hosting a corporate event, or simply looking to add some flair to your home decor, our Marquee Number with Lights is the perfect choice. With its sleek design and versatile size, it can be easily incorporated into any theme or style.
So why settle for ordinary when you can make a statement with our Marquee Number with Lights? Order yours today and elevate your space to the next level!