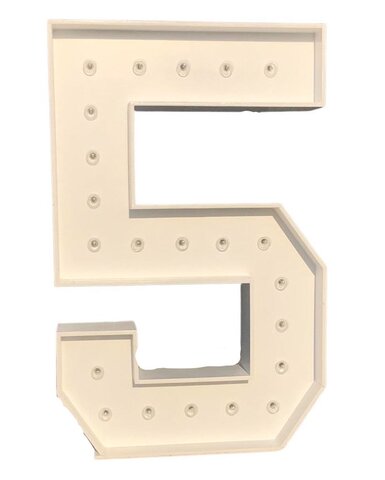 #5 Marquee Number with Lights-4FT
Introducing our stunning 4FT Marquee Number with Lights! This show-stopping piece will add a touch of glamour to any event or occasion. Crafted using high-quality materials, this marquee number is built to last and will provide a beautiful ambiance to your space.
Featuring bright, energy-efficient LED lights, this marquee number is perfect for creating a focal point at weddings, birthdays, corporate events, and more. The lights are strategically placed to ensure a warm and inviting glow that will make your guests feel right at home.
Measuring 4FT in height, this marquee number is large enough to make a statement, but not so large that it overwhelms your space. It is also lightweight and easy to move, making it a versatile addition to your event decor.
Whether you're looking to create a romantic atmosphere or a fun and playful vibe, our 4FT Marquee Number with Lights is the perfect choice. Order yours today and start creating unforgettable memories!